Auto Loans
Simplicity is a good thing…
We offer fair and affordable auto loan rates. Talk to us to get pre-approved before you head to the dealership to strengthen your bargaining power.
If you are interested in refinancing to lower your payment, we offer the same rate for new and used vehicles (up to 72 months).
Don't forget about other membership benefits:
*0.25% off your rate by using PridePoint Member Rewards when you apply.
Existing loans are exempt from rate reduction with PridePoints; points must be cashed in at original application. Other rules apply. For full program details, see the PridePoints brochure, ask a representative, or click here.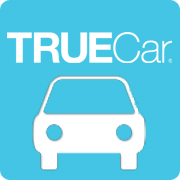 Credit union of ohio car buying service - trueCar
Your next car purchase is easy with the new Credit Union of Ohio Car Buying Service powered by TrueCar. With this new program you have unlimited access to research tools, you can use our data to get up-to-date pricing information on the car you want and compare estimates to the current market, and know you are paying a fair price.

How it works:
1. Use the research tools to see what others paid for the vehicle you want or search for used vehicles.
2. Get your New Car Guaranteed Savings Certificate or Used Car Price Certificate.
3. Take your Certificate to the Certified Dealer to save time and money.