How to Love your Finances
Five simple tips for a successful relationship with money
Building a "good relationship" with your finances is like anything else in life, it may take a bit of work to become successful. Once you dedicate the time and effort to your finances, however, you will realize how great it feels to create successful financial habits!
Here are some easy ways to give your finances some love.

Spend less than you earn
Spending less than you earn is one of the best ways to build a solid foundation for good financial decisions. Being in control of your budget and how much you spend monthly is a wonderful feeling. It all starts with building your budget and knowing where your money is going!

Pay yourself first
There is nothing more satisfying than watching your savings grow over time. Let us help you set up an automatic deposit so that paying yourself first is on autopilot.

Commit to your goals
Write down your financial goals and then determine how you can realistically reach them. Whether it is saving for college, buying a new home or car, or paying down your debt, create a plan and commit to putting it into action.

Seek expert advice
Not sure where to start with your financial goals? That's where our team can help! You may think your goals are not attainable but after meeting with one of our financial coaches, you'll have a clear idea of how to reach even your most ambitious financial goals!

Reward yourself
Keep track of your financial progress and reward yourself for hitting small milestones. You should also investigate ways to reward yourself for making everyday purchases, like our new Rewards Card.

It's never too late to start building a better relationship with your finances! Check out our upcoming free Financial Fitness webinars and set a "date" with your finances today.
We're always here to help you learn to love your relationship with money.

Simple tips to follow to maintain spending during the holiday season.

Now, more than ever, it is very important to protect your identity. Follow these 8 tips to help prevent ID Theft.

Credit doesn't have to be complicated. Here are 6 tips to follow for an almost perfect credit score.

There is a lot to think about when it comes to buying a home. Here are 5 secrets that first-time homebuyers need to know.

Planning for college isn't easy, so we've come up with 8 tips to help parents and teens stay within their budget.

The best strategy for back-to-school shopping is to start with a plan. Make a list of supplies you will need before you start shopping. Here are tips that will help cut down on expenses.

How to plan a close-to-home vacation on a budget.

It's hard to cut back on your wasteful expenses when you don't even know what they are. How can you figure out new ways to save? Start by setting and monitoring a budget that works with your lifestyle. Check out these budgeting tips and start saving now!

Improve your finances with six simple steps. Everything from understanding your credit score to creating monthly budgets are easy ways to get your finances in check.

After graduation, you don't want to be drowning in student loan debt on top of all the new expenses of starting out. It is important to find a loan that is best suited for your needs, so start your research now! We put together a student loan survival guide to help you get started.

Setting a budget is important, but making sure you've included all of your expenses is crucial. Want to be sure you don't go over budget? Include costs that cover all aspects of like, not sure monthly bills and weekly grocery trips. Check out these elements that are usually forgotten when setting a budget to ensure you don't make the same mistake.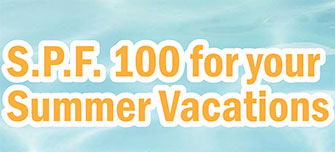 As summer approaches it's time to start planning that summer vacation. Whether you are driving or flying there are always ways to save. Check out these tips to make your summer travel a breeze.

Your financial health cannot be measured by a single factor, instead it's determined by a number of elements. How financially healthy are you? Look at these questions to get a feel of your current financial health. If your answers are unclear, it might be time to develop a new financial plan.

Wouldn't it be nice if you could easily get rid of debt? Well, it might be easier than you think! Check out the Snowball Effect approach and learn how to melt away your debt.