Seven tips for your next vehicle purchase
Buying a vehicle is a major purchase decision but it doesn't have to be a confusing one. We can help figure out what you can afford, get you pre-approved for a loan and answer any financial questions about the process. Contact us to get started.
Pre-shop online – Put together a list or folder of your favorite vehicles with pricing information and bring it to the dealer to help negotiate a fair deal. You can use Credit Union of Ohio's True Car Buying Service to find the best deals.

Be trade-in ready - If you're trading in your old car, make sure to look up its current trade-in value. If you have service records for your car, gather those for bargaining too.

Get pre-approved – The best loan rates are not always found at the dealership. You'll have more buying power knowing you're pre-approved, along with knowing what you can afford.

Investigate ways to save on loan rates – For example, right now Credit Union of Ohio members can take advantage of our spring into summer auto loan promotion with no payments due for up to 90 days. Plus, get a pre-approval letter that's good for 30 days.

Consider a fuel-efficient vehicle – Think long-term with your purchase. Fuel prices will most likely rise, so buying something fuel efficient can build significant savings over the life of your vehicle.

Beware of extended warranties – Some dealers will offer additional warranties with your vehicle. Make sure to find out what is covered on the factory warranty before buying additional warranties.

Ask about promotions or deals – Before you commit to buying a car, make sure to ask if there are any promotions or deals currently offered or any that are planned in the near future. It never hurts to ask!

Credit Union of Ohio member bonus – Our members receive an auto insurance discount through Nationwide Insurance. Compare to see how much you can save on a new purchase or on your current vehicle.

Simple tips to follow to maintain spending during the holiday season.

Now, more than ever, it is very important to protect your identity. Follow these 8 tips to help prevent ID Theft.

Credit doesn't have to be complicated. Here are 6 tips to follow for an almost perfect credit score.

There is a lot to think about when it comes to buying a home. Here are 5 secrets that first-time homebuyers need to know.

Planning for college isn't easy, so we've come up with 8 tips to help parents and teens stay within their budget.

The best strategy for back-to-school shopping is to start with a plan. Make a list of supplies you will need before you start shopping. Here are tips that will help cut down on expenses.

How to plan a close-to-home vacation on a budget.

It's hard to cut back on your wasteful expenses when you don't even know what they are. How can you figure out new ways to save? Start by setting and monitoring a budget that works with your lifestyle. Check out these budgeting tips and start saving now!

Improve your finances with six simple steps. Everything from understanding your credit score to creating monthly budgets are easy ways to get your finances in check.

After graduation, you don't want to be drowning in student loan debt on top of all the new expenses of starting out. It is important to find a loan that is best suited for your needs, so start your research now! We put together a student loan survival guide to help you get started.

Setting a budget is important, but making sure you've included all of your expenses is crucial. Want to be sure you don't go over budget? Include costs that cover all aspects of like, not sure monthly bills and weekly grocery trips. Check out these elements that are usually forgotten when setting a budget to ensure you don't make the same mistake.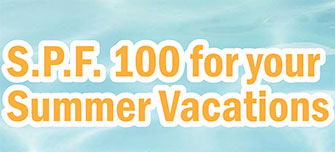 As summer approaches it's time to start planning that summer vacation. Whether you are driving or flying there are always ways to save. Check out these tips to make your summer travel a breeze.

Your financial health cannot be measured by a single factor, instead it's determined by a number of elements. How financially healthy are you? Look at these questions to get a feel of your current financial health. If your answers are unclear, it might be time to develop a new financial plan.

Wouldn't it be nice if you could easily get rid of debt? Well, it might be easier than you think! Check out the Snowball Effect approach and learn how to melt away your debt.