Budget considerations during challenging times

If your household income has been affected by unemployment, now is the perfect time to sit down and figure out where your money needs to go with what money you are bringing in.
Rent/Mortgage – Talk to your landlord if you aren't getting paid in full, he may be willing to help out. But remember, he has bills to pay as well. If you have a mortgage, reach out to your mortgage company to see what they can offer. Even if you get a break on things for a few months, it's likely you'll eventually have to pay this amount IN FULL. Don't get behind.
Utilities – You need to "keep the lights on" more now than ever, but this might be a good time to look into your utility providers' budget plans. This will allow you to make lower, consistent payments each month with a "catch up" payment due once or twice a year. Also, if you've been thinking about "cutting the cable", now might be a perfect time to investigate lower cost options for those services.
Food – If you're at home more these days, chances are you are spending more on food. If you aren't doing it currently, check out your grocery store's online shopping. Not only will it stop those in-store impulse buys, but you can save time AND money as well!
Packaged snacks are costly, so replace them with home-made options. An occasional (but budgeted-for) carry-out meal is a great treat that might give the at-home chef a much needed night off.
Credit Cards – Make sure you are making at least the minimum payment each month, and do it ON TIME. Don't let your credit score take a hit now because of late fees and late payments. And don't apply for new cards to charge your living expenses on right now, especially if money is tight. Remember, they will likely carry high interest rates if not paid in full each month.
Medical Costs – If you've had some unexpected medical bills, make sure to talk with your provider about handling the out-of-pocket costs to you. As long as you are paying something each month, they won't turn you in to collections, which also dings your credit.
Garage Sale/Charitable Donations – Now might be the perfect time to clean out the closets and see if your items can be worth some cash! With the weather warming up, see if others in your neighborhood want to do a community sale to get some extra money. If that's not something you want to do, don't let that stop your cleaning! Charitable donations of clothing, household items, and even cars can be a great way to save on next year's taxes with your receipts.
Taking care of you is important during this time. Having a plan that relieves your stress level when it comes to money is important to your peace of mind. Still worried about things? We're here to help. Email or call Cindy Walker at 614-340-1737 to set up an appointment to go over your finances and take a deep breath. We're here to help.

Simple tips to follow to maintain spending during the holiday season.

Now, more than ever, it is very important to protect your identity. Follow these 8 tips to help prevent ID Theft.

Credit doesn't have to be complicated. Here are 6 tips to follow for an almost perfect credit score.

There is a lot to think about when it comes to buying a home. Here are 5 secrets that first-time homebuyers need to know.

Planning for college isn't easy, so we've come up with 8 tips to help parents and teens stay within their budget.

The best strategy for back-to-school shopping is to start with a plan. Make a list of supplies you will need before you start shopping. Here are tips that will help cut down on expenses.

How to plan a close-to-home vacation on a budget.

It's hard to cut back on your wasteful expenses when you don't even know what they are. How can you figure out new ways to save? Start by setting and monitoring a budget that works with your lifestyle. Check out these budgeting tips and start saving now!

Improve your finances with six simple steps. Everything from understanding your credit score to creating monthly budgets are easy ways to get your finances in check.

After graduation, you don't want to be drowning in student loan debt on top of all the new expenses of starting out. It is important to find a loan that is best suited for your needs, so start your research now! We put together a student loan survival guide to help you get started.

Setting a budget is important, but making sure you've included all of your expenses is crucial. Want to be sure you don't go over budget? Include costs that cover all aspects of like, not sure monthly bills and weekly grocery trips. Check out these elements that are usually forgotten when setting a budget to ensure you don't make the same mistake.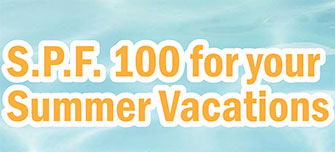 As summer approaches it's time to start planning that summer vacation. Whether you are driving or flying there are always ways to save. Check out these tips to make your summer travel a breeze.

Your financial health cannot be measured by a single factor, instead it's determined by a number of elements. How financially healthy are you? Look at these questions to get a feel of your current financial health. If your answers are unclear, it might be time to develop a new financial plan.

Wouldn't it be nice if you could easily get rid of debt? Well, it might be easier than you think! Check out the Snowball Effect approach and learn how to melt away your debt.