Spring savings tips
1. Budget
Budgeting helps you organize your finances so you have money left over to save each month. It may seem laborious, but budgeting doesn't have to be hard. Mobile apps cut a lot of the work and can help you track spending throughout the month.
2. Pay yourself first
Firmly commit to making a savings deposit monthly, even if you can only afford a small amount. Do this before paying your other bills.
3. Automate
If you're not confident your resolution will stick or you want to simplify the process, automate your savings deposits. That way, a portion of your paycheck will automatically go to your savings account, or an amount you choose will be transferred from your checking to savings account each month. You won't miss money that was never in your hands in the first place.
4. Make your money work harder
Compound interest is the interest paid on the interest your money earns in an account, and it allows your principal balance to grow faster. To fully benefit from compound interest, consider opening a high-yield savings account or a certificate of deposit that offers higher rates than the average savings account.
5. Plug up cash drains
It's not always the big expenses that sabotage saving efforts; small expenses can add up and be a huge cash drain. To rein in spending and increase your cash surplus:
Shop around for the lowest possible rates on utilities, insurance, TV, internet and mobile plans. Also, make sure you get discounts you may be entitled to.
Check bank account statements for less obvious fees such as those for account maintenance, ATM use or having a low balance. If your accounts come with several fees, it may be time to find a financial institution that costs less.
Monitor daily spending and cut back on extras like lunches out, donut runs or fancy coffee.
Explore free and low-cost entertainment options, including parks, beaches and hiking trails, as well as local concerts, theater and sporting events.
6. Bring in extra bucks
When trimming expenses doesn't do the trick, the only way to create enough free cash for saving is to increase what's coming in. You can:
Sell unwanted items online or at a yard sale.
Cash in credit or debit card reward points.
Ask for a raise or for extra hours at work.
Take on an additional part-time job or turn your hobbies or skills into dollars through tutoring, yard maintenance, dog walking, writing, crafting, musical performance or handyman work.
The benefits of saving kick in very quickly and only get better with time. A solid cushion in the bank protects you during emergencies and provides the means to travel, buy a home, get an advanced degree, or pursue whatever other dreams you may have.
© Copyright 2016 NerdWallet, Inc. All Rights Reserved

Simple tips to follow to maintain spending during the holiday season.

Now, more than ever, it is very important to protect your identity. Follow these 8 tips to help prevent ID Theft.

Credit doesn't have to be complicated. Here are 6 tips to follow for an almost perfect credit score.

There is a lot to think about when it comes to buying a home. Here are 5 secrets that first-time homebuyers need to know.

Planning for college isn't easy, so we've come up with 8 tips to help parents and teens stay within their budget.

The best strategy for back-to-school shopping is to start with a plan. Make a list of supplies you will need before you start shopping. Here are tips that will help cut down on expenses.

How to plan a close-to-home vacation on a budget.

It's hard to cut back on your wasteful expenses when you don't even know what they are. How can you figure out new ways to save? Start by setting and monitoring a budget that works with your lifestyle. Check out these budgeting tips and start saving now!

Improve your finances with six simple steps. Everything from understanding your credit score to creating monthly budgets are easy ways to get your finances in check.

After graduation, you don't want to be drowning in student loan debt on top of all the new expenses of starting out. It is important to find a loan that is best suited for your needs, so start your research now! We put together a student loan survival guide to help you get started.

Setting a budget is important, but making sure you've included all of your expenses is crucial. Want to be sure you don't go over budget? Include costs that cover all aspects of like, not sure monthly bills and weekly grocery trips. Check out these elements that are usually forgotten when setting a budget to ensure you don't make the same mistake.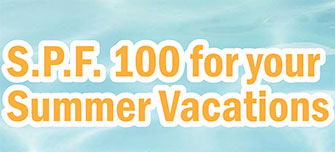 As summer approaches it's time to start planning that summer vacation. Whether you are driving or flying there are always ways to save. Check out these tips to make your summer travel a breeze.

Your financial health cannot be measured by a single factor, instead it's determined by a number of elements. How financially healthy are you? Look at these questions to get a feel of your current financial health. If your answers are unclear, it might be time to develop a new financial plan.

Wouldn't it be nice if you could easily get rid of debt? Well, it might be easier than you think! Check out the Snowball Effect approach and learn how to melt away your debt.