Things to know before you buy a home
If you are planning to buy a new home, here are some helpful tips to make sure you're prepared.
Find out what you can afford
Plan to spend no more than 28 percent of your gross (pretax) income on your total mortgage payment. (Multiply your annual gross income by .28 and divide the total by 12 to get an estimate of the maximum you should spend.)
Save for your down payment
The down payment is the amount of cash required to be brought to closing (the day you purchase your house) and typically ranges from 3 to 20 percent of the purchase price.
Keep your credit on track
A higher credit score will get you a better rate, so follow the rules for maintaining good credit in the months leading up to your purchase.
Get prequalified and preapproved
You can start with a prequalification, as the process is simple and can be done over the phone. Once you're serious about buying, you can get preapproved and request a letter stating the amount of your preapproval.
Work with a real estate agent
Working with a real estate agent is a good idea, especially for first-time homebuyers. The buyer typically doesn't cover the cost of the agent; their commission is taken out of the seller's proceeds. However, make sure to confirm this before selecting your agent. Be sure to look into our realtor program if you're looking for a realtor you can trust!
Get a homeowner's insurance quote
You can quickly get a homeowner's insurance quote before you make an offer on your home, which will give you a more accurate monthly payment estimate.
Get to know the neighborhood
Visit the home at least once during the day and once after dark before making an offer. You may notice different things about the house and neighborhood at night.
Take inventory before you make an offer
Identify any projects you will need to complete immediately. For example, does each room have overhead lights, window treatments, ample outlets and modern conveniences? The costs of any added necessary projects can add up quickly.
Buy your home and keep saving
Unexpected expenses will arise as a homeowner, so start building a home improvement fund. By saving a small amount each month, you'll be prepared for anything.

Simple tips to follow to maintain spending during the holiday season.

Now, more than ever, it is very important to protect your identity. Follow these 8 tips to help prevent ID Theft.

Credit doesn't have to be complicated. Here are 6 tips to follow for an almost perfect credit score.

There is a lot to think about when it comes to buying a home. Here are 5 secrets that first-time homebuyers need to know.

Planning for college isn't easy, so we've come up with 8 tips to help parents and teens stay within their budget.

The best strategy for back-to-school shopping is to start with a plan. Make a list of supplies you will need before you start shopping. Here are tips that will help cut down on expenses.

How to plan a close-to-home vacation on a budget.

It's hard to cut back on your wasteful expenses when you don't even know what they are. How can you figure out new ways to save? Start by setting and monitoring a budget that works with your lifestyle. Check out these budgeting tips and start saving now!

Improve your finances with six simple steps. Everything from understanding your credit score to creating monthly budgets are easy ways to get your finances in check.

After graduation, you don't want to be drowning in student loan debt on top of all the new expenses of starting out. It is important to find a loan that is best suited for your needs, so start your research now! We put together a student loan survival guide to help you get started.

Setting a budget is important, but making sure you've included all of your expenses is crucial. Want to be sure you don't go over budget? Include costs that cover all aspects of like, not sure monthly bills and weekly grocery trips. Check out these elements that are usually forgotten when setting a budget to ensure you don't make the same mistake.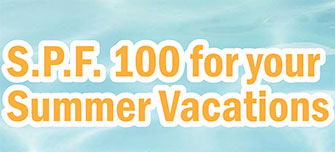 As summer approaches it's time to start planning that summer vacation. Whether you are driving or flying there are always ways to save. Check out these tips to make your summer travel a breeze.

Your financial health cannot be measured by a single factor, instead it's determined by a number of elements. How financially healthy are you? Look at these questions to get a feel of your current financial health. If your answers are unclear, it might be time to develop a new financial plan.

Wouldn't it be nice if you could easily get rid of debt? Well, it might be easier than you think! Check out the Snowball Effect approach and learn how to melt away your debt.