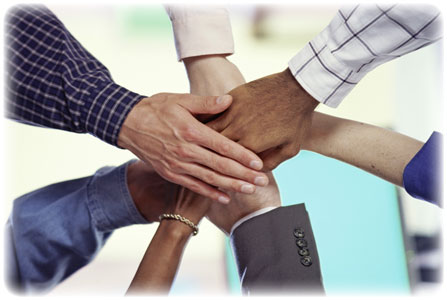 We firmly believe we are measured by the success of our members. Whether we're helping to refinance a loan at better terms, providing financial education, or getting someone into the home of their dreams, we're proud to be a part of our members' lives. Want to know more about what Credit Union of Ohio can do to help you? Check out these stories!

One of our members refinanced their mortgage and is going to save approximately $19,000 in interest! Their original loan had 18 years left at 5.50% APR. After the refinance, they reduced their term to 15 years at 2.75% APR!

This next story is a perfect example of smart financial decisions. A couple of our members refinanced their current mortgage as well as their home equity loan into a new mortgage with us! Originally paying 6.440% APR and an estimated $73,000 in interest, they were able to reduce their rate to 3.00% APR and they'll save $27,000 on the mortgage's interest alone. This doesn't even include the additional savings they'll see from rolling the home equity loan into the refinance!

A member was able to pay off their high interest credit card debt with our Holiday Loan Special. Now, instead of paying 25.99% APR, they're down to 7.95% APR! They'll save thousands by refinancing the debt!
New member Derek H. refinanced his auto loan from Chrysler Capital. At the time, he was paying interest on the loan at a rate of 23.94% APR. With his new Credit Union of Ohio auto loan, he was able to reduce the interest rate down to 4.24% APR. This new rate has not only reduced his payments by $114 each month, but he'll also be saving over $3,500 in total interest on the loan!

"With the COVID-19 going on and the stay at home orders. I had some time to go over my financial state and saw just how much bad debt that I had. I reached out to Cindy Walker at Credit Union of Ohio, and knew from the first few sentences that I heard from her that it was a call I should have made a while ago. She went over my Credit Report and one by one she told me ways that I could save a lot of money from my high interest rates I was currently paying. She put me in contact with Gina Blalock, (Loan Officer) who helped me with consolidating my loans and saving me a ton of money on interests and fees. I couldn't be happier and recommend Ms. Walkers' services and the Loan teams at Credit Union of Ohio!" - Steve S.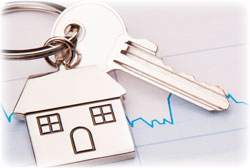 A member refinanced their mortgage to Credit Union of Ohio and reduced the interest rate they were paying from 7.980% APR to 2.750% APR. Along with the reduction in the interest rate, we were able to cut the remaining term down by 5 years, leaving 10 years left to pay off the home. With these new terms on the mortgage, this member will be saving approximately $48,000 in total interest on their home! Another member went from a 20 year, 6.250% APR mortgage to a 15 year, 2.875% APR mortgage after refinancing with us. They'll be saving approximately $44,000 in interest!

Member Lori P. had this to say after a one-on-one financial coaching session:
"I was truly relieved after our phone consult. Cindy answered all of my questions and guided me in the right direction to set me on the right path. I was able to better understand what I must do to get the credit score I need to buy a house. Cindy explained the plan of action and an overall timeline. The stress and anxiety that I carried is gone thanks to the phone consultation.

I have been a long-time member of the Credit Union of Ohio and plan to continue given the excellent banking service and assistance from Cindy. I plan to work with Cindy soon on pre-approval for a home loan as well as a car loan later this year.

I feel I have a solid knowledge base now to move forward to my goals!"

What's your success story? Share it with us here!